Welcome to our InstaDocNow Monthly Membership Program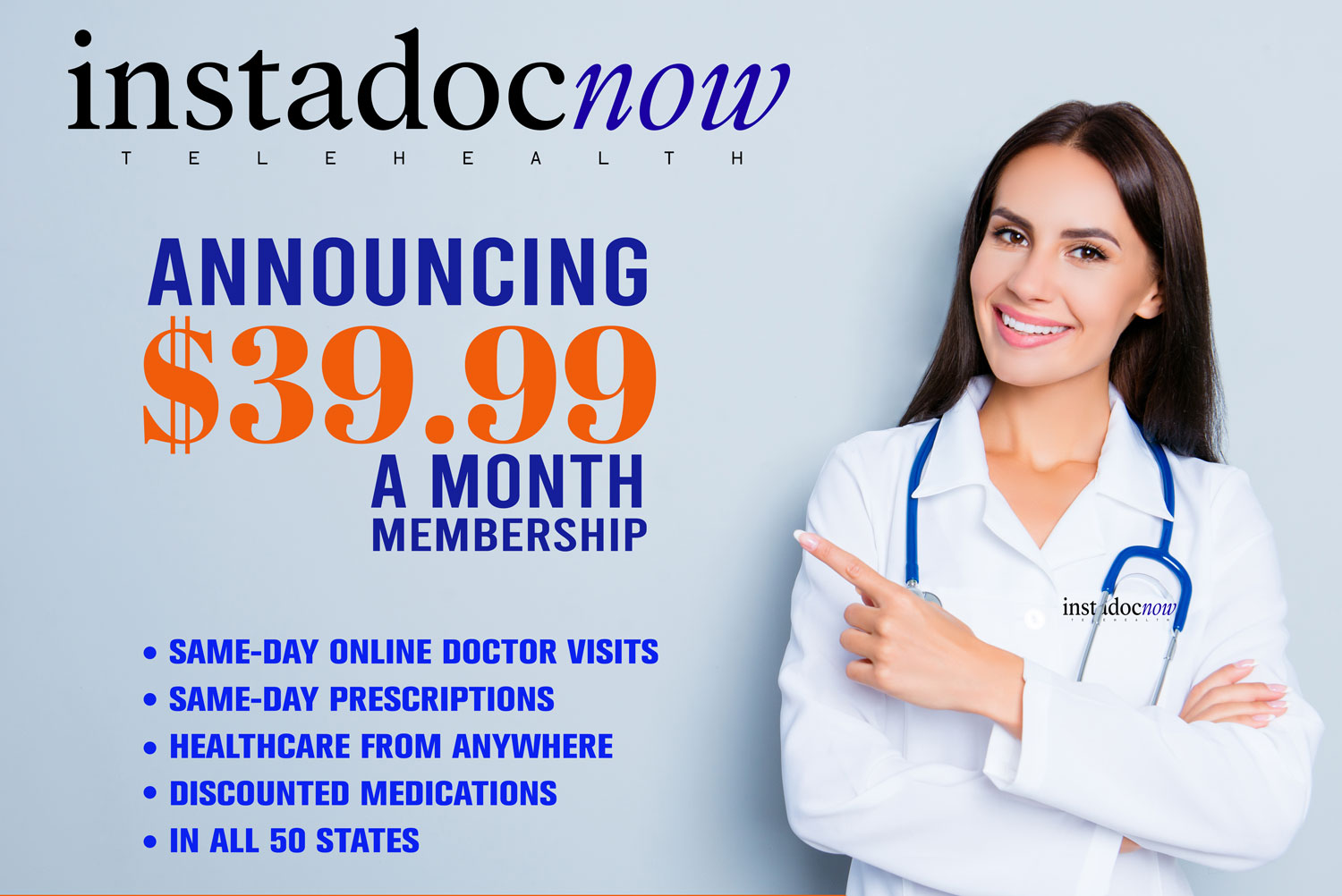 WHAT DOES YOUR MEMBERSHIP INCLUDE?
Per Patient, up to three doctor visits per month.


Prescription Refills


Virtual Chat


Complimentary Doctor Notes for Return to Work or School


Long or short-term treatment Plans (if needed)



Physician Referrals
Most Asked Questions
No, we do not accept insurance. We have made the experience and consultation convenient and affordable without insurance. 
Do you prescribe Scheduled Drugs?
Can I get a doctor's note for missing work or for returning to work?
How long does it take to receive a consultation?
Am I being seen by a real doctor?