When times get tough, InstaDocNow has expanded our services to extend customized programs for patients who may deal with addiction to prescribed medicines or other drugs.

Our team of experts is here to help!
Addiction Recovery Therapy
Sign up today and receive treatment from our Trusted Medical Team.  Licensed Doctors are available. 
INSTADOCNOW IS A NO-JUDGMENT ZONE.
WE WANT TO HELP KEEP YOU SAFE.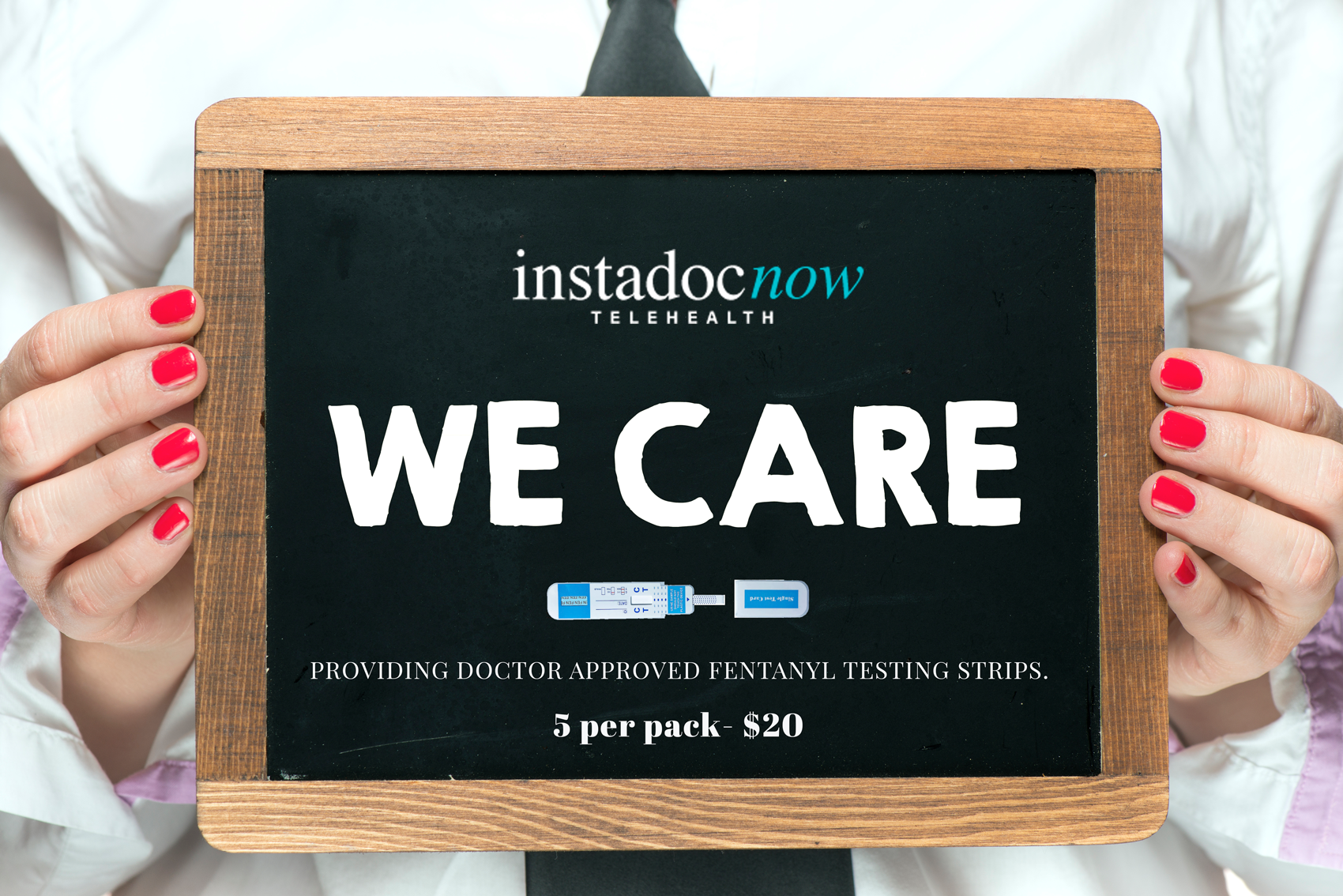 InstaDocNow's Fentanyl Testing Strips test for most designer street drugs and can help keep you safe from the growing overdose crisis in America involving Fentanyl. 
[USER-FRIENDLY TEST KIT]: Simply immerse the dipstick in the solution for 15 seconds and read the results at 5 minutes. Do not read results after 10 Minutes. Do not let the solution touch the MAX line as this would cause an inconclusive result

[SPECIMENS]: Test Strips for Testing Drugs in Liquids, Pills and Powders. For testing a Powder, add 10 drops of water and mix well. For testing a Pill, crush/scrape the pill and add 10 drops of water and mix well. Simply dip the strip for 15 seconds in a Mixture/Liquid that is to be tested

[HOW TO READ?]: Positive: 1 Line in C Region | Negative: 2 Lines (1 in C Region & 1 in T Region) | Invalid: No Lines or 1 in T Region Our team of experienced and talented clinicians take pride in being present at each and every session.